April 2014 - Pam Alexander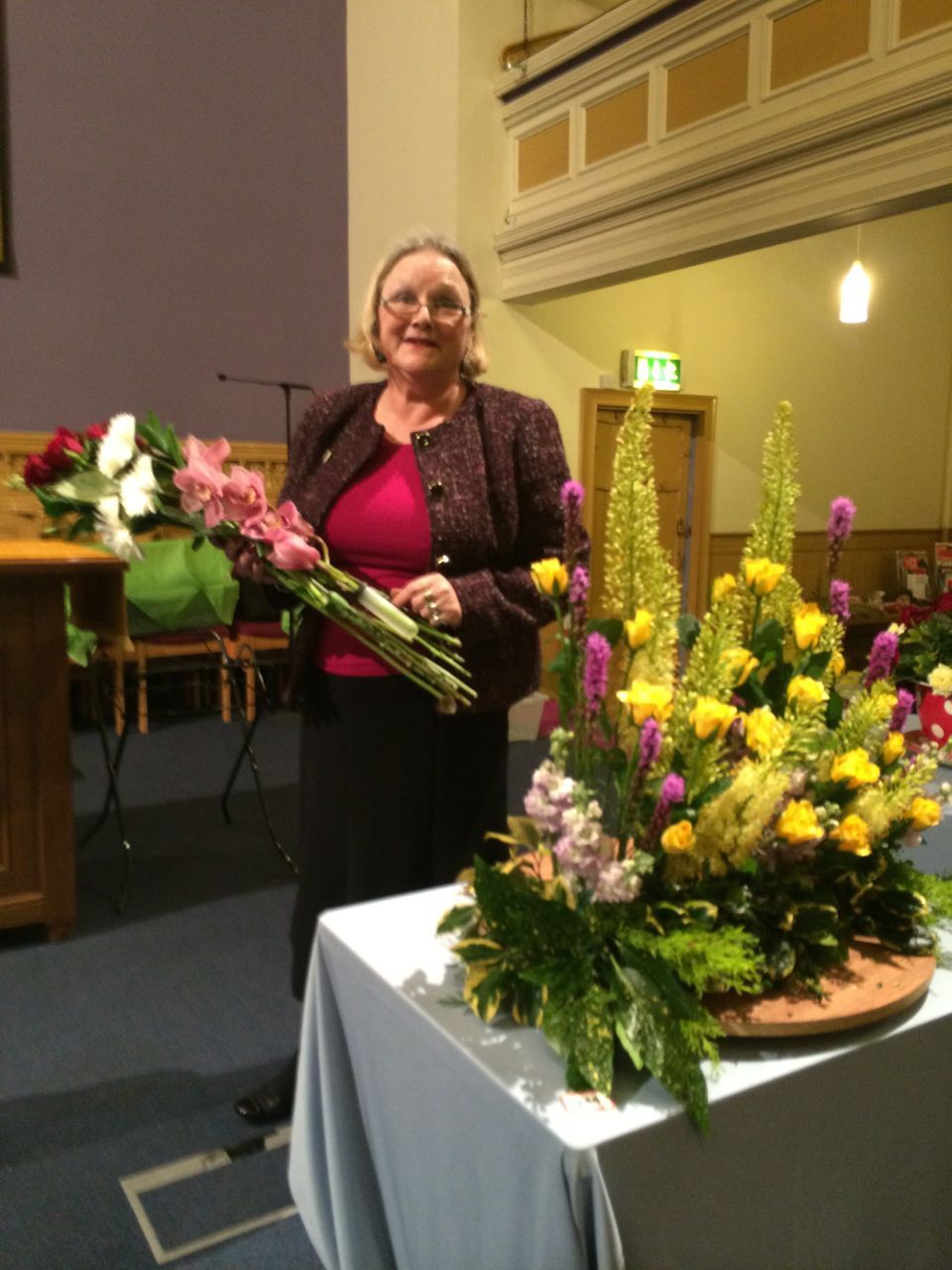 Our April Demonstrator was Pam Alexander from Morpeth and her title was "Crystal Clear".
Pam entertained us with a variety of arrangements ranging from all white through to a lovely parallel arrangement for a church windowsill in purple and yellow, two colours which are always pleasing together. Throughout the evening we heard stories of her various escapedes involving flower arranging, including her trip to Westminser Abbey to arrange flowers for the Commonwealth Day Service, a design of two asymetric triangles which she reproduced for us on a smaller scale at the end of the evening.
This was Pam's first visit to the North East of Scotland having been at Huntly the previous evening and going on to Peterhead the next night. We hope she enjoys the rest of her tour.