May 2014 Open Night - Lilias Hoskins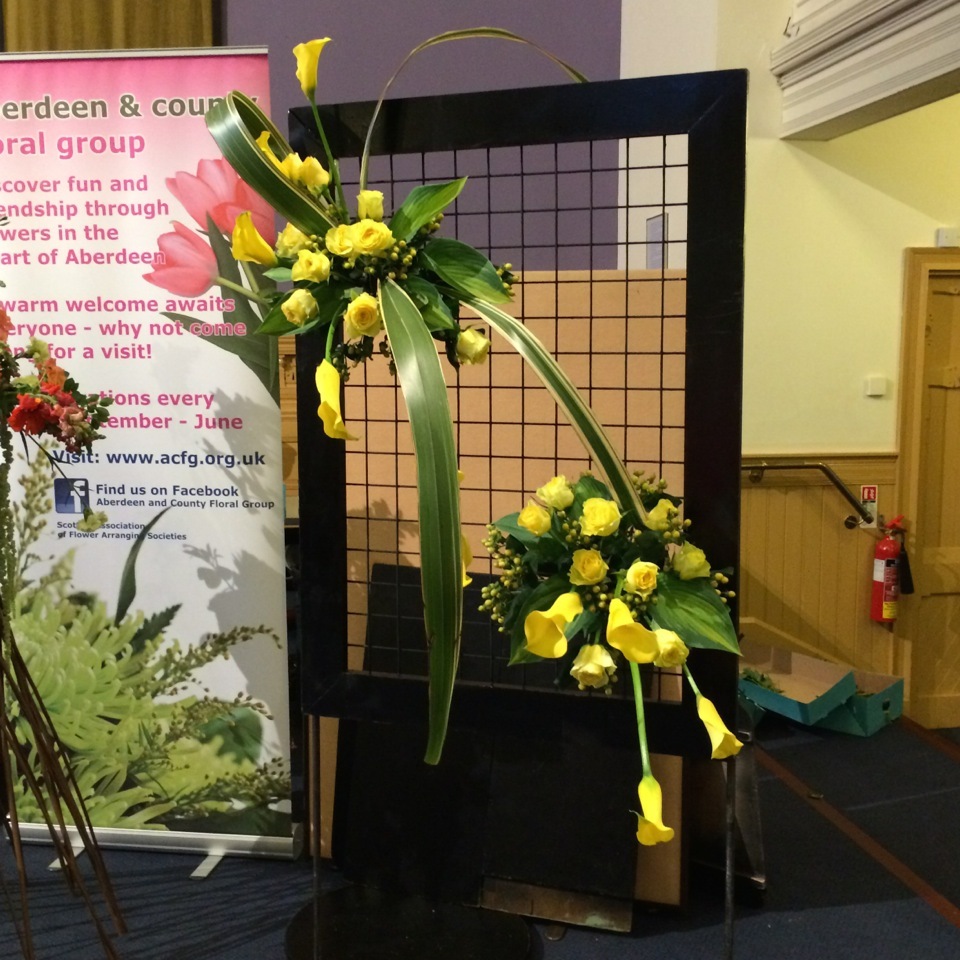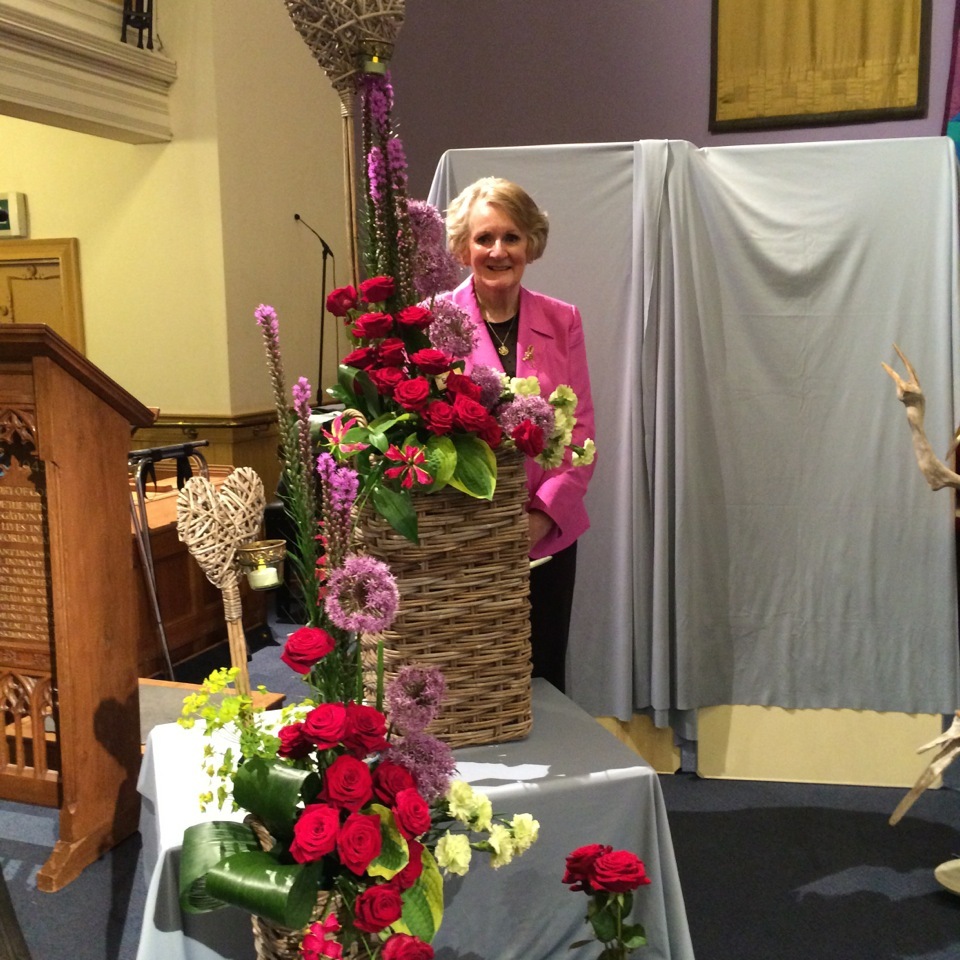 Traditionally Aberdeen and County Floral Group have held their open evenings in December, giving the organising committee the perennial worry of "what happens if it snows?" Our Open Evening has now moved to the Spring and what a lovely evening it was. The lighter nights and warmer weather encouraged flower arranging fans from further afield to make the trip into Aberdeen to enjoy an evening "Looking Back, Looking Forward" with Lilias Hoskins from Edinburgh.
Lilias', a National Demonstrator and current Chair of the NAFAS JDS&E Committee, produced a wide variety of delightful designs in different styles and colour schemes from vibrant oranges and limes through shocking pink with diamante to an elegant finale of downward crescents in cool pastel shades. Whilst arranging Lilias regaled us with amusing stories of her experiences as a flower arranger as she looked back at past events and told us of her plans for the future.
Lilias is competing at the World Show in Dublin later this month - we wish her every success, and those of us lucky enough to be going to the Show look forward to seeing her there.