June 2018 Susan Hall
Susan Hall - Something New and Recycled
Susan Hall from Saltburn by the Sea was our demonstrator for June. This was Susan's first visit to the evening club in Aberdeen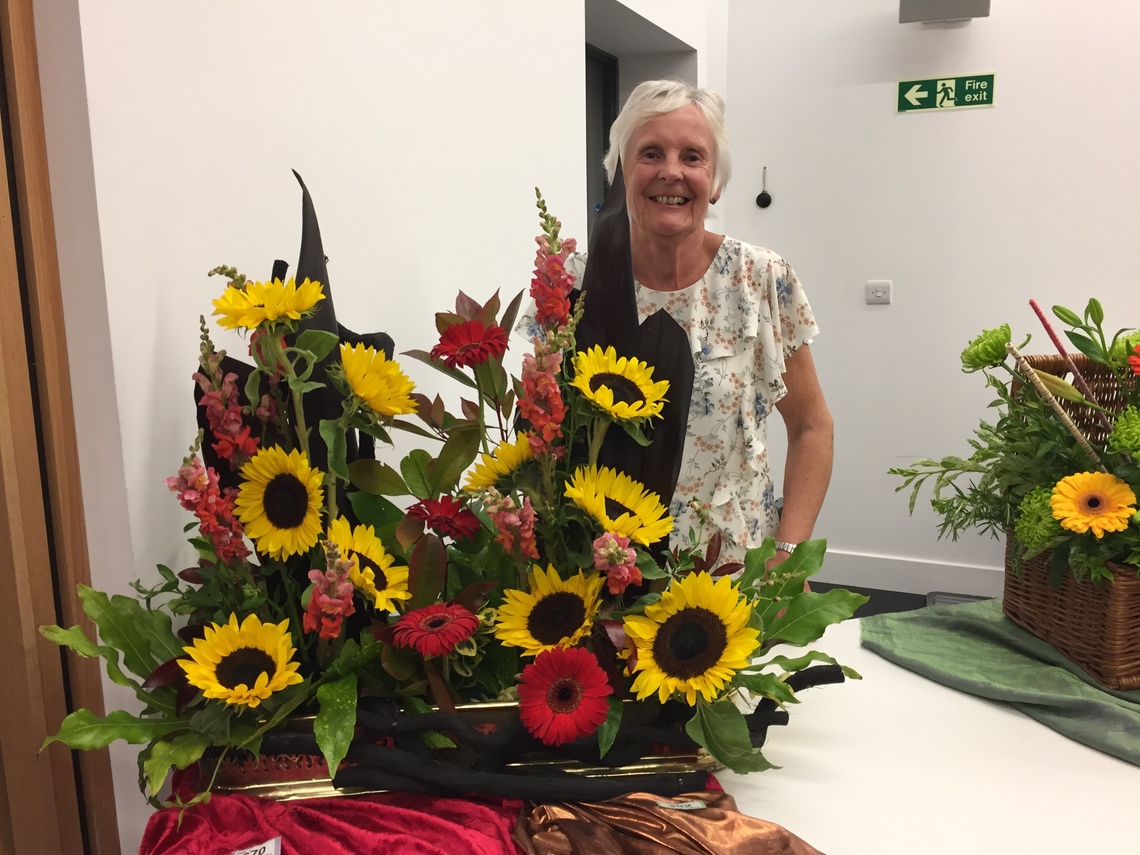 and we spent a lovely evening watching the arrangements being created in different containers that all had their own stories and memories of where they had been salvaged from. The design in the photograph is arranged in a beautiful brass fender which Susan, fortunately, just couldn't bear to throw out when she was downsizing her home.

This was the final meeting of the season and a short AGM was held before the demonstration. Madeleine Fraser is remaining as President for a second year, Kathleen Reid will continue as Secretary and Jacky Hatchwell as Programme Secretary. Having spent the past year without a Treasurer, we are very pleased that Phillipa is joining the committee and taking up this post. Stella, after many years of hard work for the club in various posts, including two terms as President, is resigning from the committee to enjoy a well deserved rest.

We look forward to seeing you all back on Wednesday 12th September when Sandra Halkett will be our demonstrator. In the meantime, check our "Future Events" page for details of what's happening between now and September.