June 2014 - Jean McClure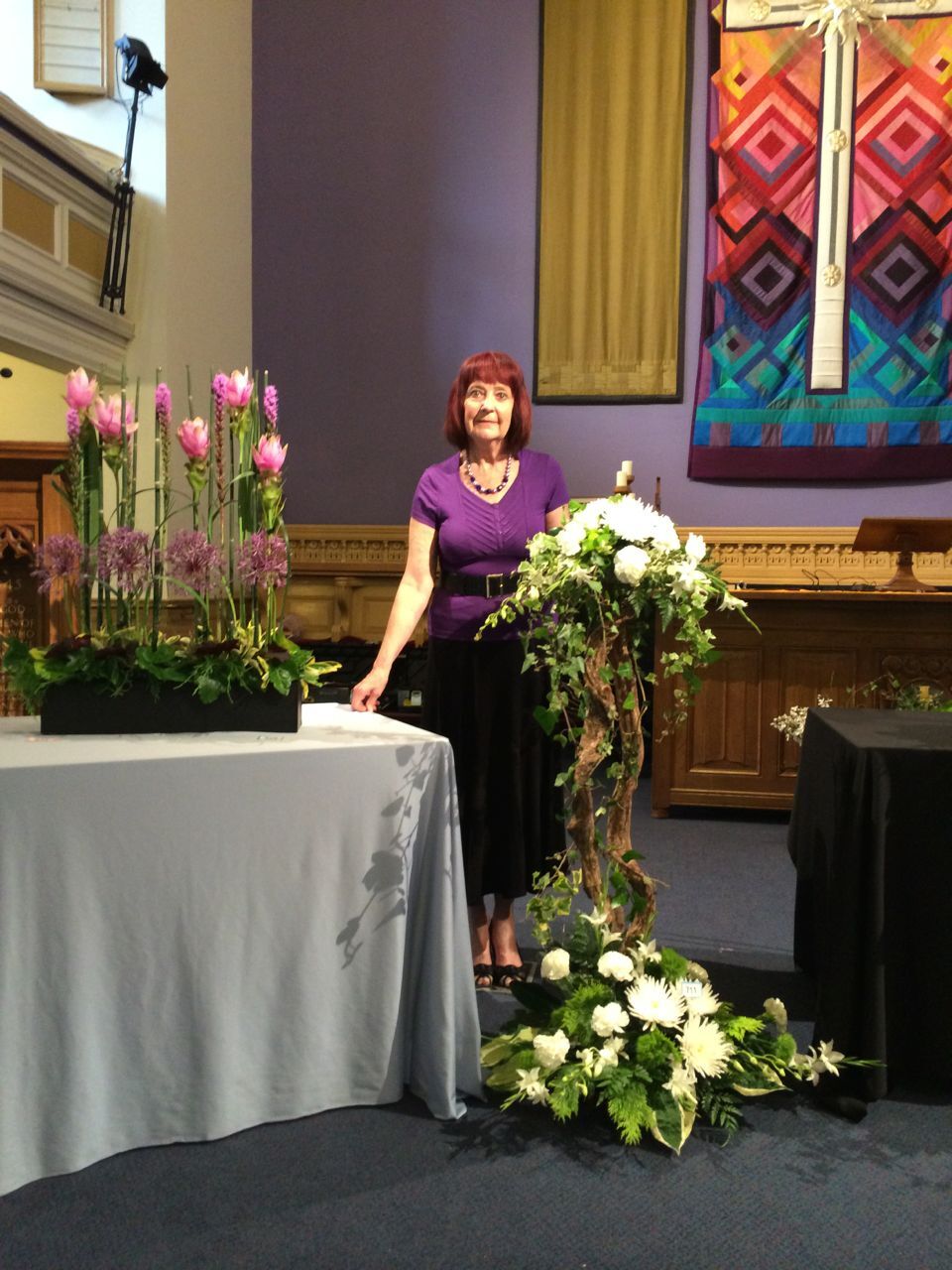 June was the final meeting of an eventful year, and it was a pleasure to welcome our Demonstrator for the evening, Mrs. Jean McClure from Cleveland, whose title was "Fascinating Flowers".
Jean's arrangements were a great finale to the year - she used a huge variety of flowers and foliage in an array of different styles, ranging from traditional to contemporary, so there was something for everybody. In addition, as Jean has a great knowledge of plants, she passed on lots of information about the materials she was using. During the demonstration, Jean entertained us with stories about her garden and her life as a florist. It was a pleasure to have her at the Club.
We also held our AGM at the start of the evening when our President, Ann Allan, reported on a very successful year for the Club. We are fortunate to have recruited some new Committee Members and look forward to an interesting and exciting season ahead.
Over the summer months, some of our members are looking forward to visiting "A Floral Odyssey", the World Association of Flower Arrangers (WAFA) Show in Dublin, and the Glasgow Cathedral Flower Festival, SAFAS "Roots, Shoots & Fruits" at which Ann Allan and Johan White are depicting 'David Livingstone'.
In the meantime we hope you have a lovely summer, and have the opportunity to visit the RHS Aberdeen Flower Show in Duthie Park on Saturday 30 August (10:00 am to 6:00 pm) and Sunday 31 August (10:00 am to 5:00 pm).
We look forward to seeing you at our next meeting in September.